Hubro Game Night 2022
In 2077, personal transportation has evolved and people are now using jetpacks to get around. You will run your own jetpack manufacturing in a market where you compete against other peers to become the most profitable manufacturer in the market!

Edutech & Hubro are holding a virtual business simulation inter-university competition for business faculties on Thursday, 17 March 2022 at 5 PM (GST). Running a business is no less than fierce competition. Entrepreneurs have to keep their eyes and ears open to beat the competition and win. Test your business acumen by running a business of your own and competing with other business faculties.

HGN'22 is a synergy that aims to gamify business environments through meaningful interaction with business faculties along with the opportunity to come up with unique solutions to the challenges being faced by society today.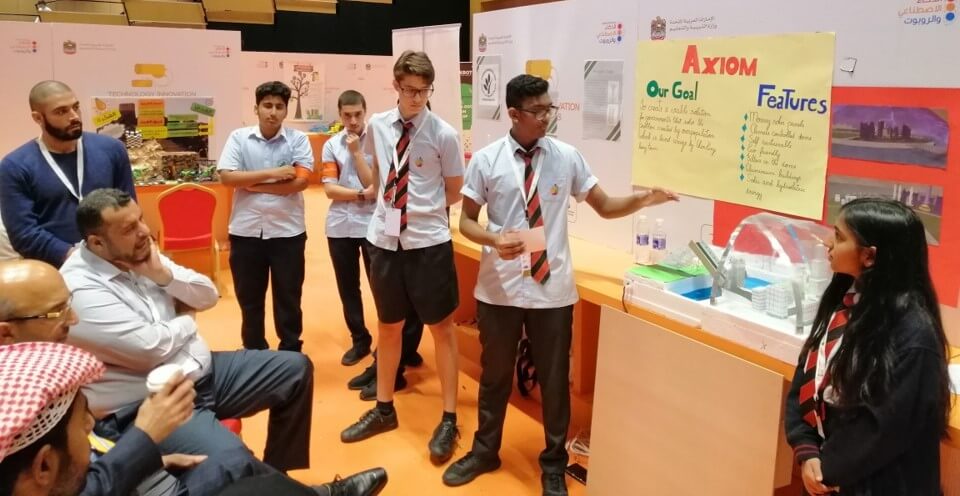 Challenges & Competitions
Participating in local and international competitions enhance student motivation, develops winning mindsets, and impacts learning outcomes.
Edutech team of learning specialists design, conduct, and manage STEAM and Engineering related competitions and challenges for students and communities. With our experience in designing competitions for universal STEAM-based themes or Industry-specific challenges, we implement end-to-end competition management for online or onsite environments at a school, national or global scale.