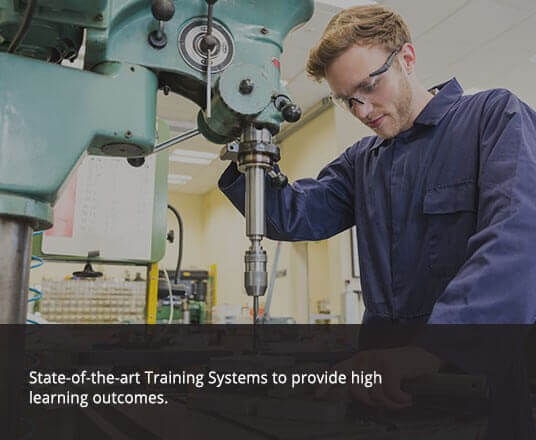 Training Systems
Demonstrators -
Our extensive range of demonstrators has been designed to impart maximum educational value and proficiency to the user. The aim is to present an exhaustive view of the elements of various engineering domains with a focused approach to ensure maximum knowledge transfer. The products are of the likes of -
Two Phase Flow Demonstrator
Two Phase Flow Demonstrator Enhanced Version
Gas Contactor/Distillation Column Demonstrator
Horizontal and Vertical Separator Demonstrator
Horizontal and Vertical Separator Demonstrator Enhanced Version
Heat Exchanger Demonstrator
Pipeline Pigging Demonstrator
Well-Bore Hydraulic Demonstrator
Classroom Aides

Pilot Plans -

Edutech has expertise in synthesising anything spanning from a component to a process plant for training modules. The efficacy and experience of our engineers guarantees smooth transition from a concept to its completion. We cater to various engineering disciplines from design, manufacturing, electrical to control and instrumentation. A few of our products are -

Adsorption Trainer with Data Logging Control
Binary Distillation Trainer with DCS Control
Chemical Reactor Process Trainer with PLC
Compressor Trainer (Single & Duplex)
Flash Drum Trainer with PLC
Gas Absorption Trainer with DCS Control

Simulators -

Ultra-modern technology simulators is what we offer to you in order to enhance your level of conceptual understanding. Work with our staple of e-Learning (Tutorial/CBT) Products for Operator Training in Unit Operations, Upstream/Midstream, Power, Ethylene, Refineries and Comprehensive Standardised Dynamic Simulations.