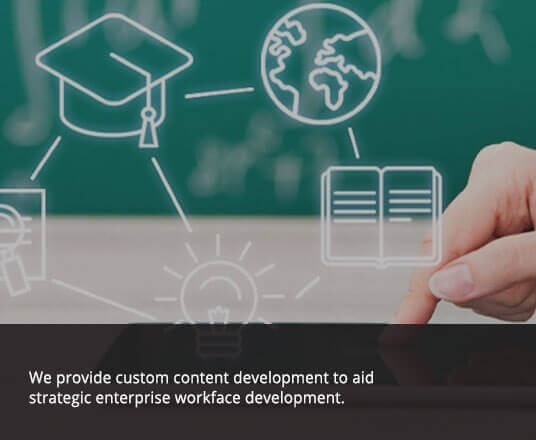 Custom Content Development
Top 5 priorities for any enterprise to succeed -


Improving business process

Reducing enterprise costs

Improving workforce effectiveness

Attracting and retaining customers

Increasing the use of information/analytics

Bespoke training is a key driver for all of the above. It is required for implementing business processes, improving workforce effectiveness, attract and retain customers and increase the use of information/analytics.
Enterprise costs can be reduced when other 4 priorities are addressed. At Edutech, through continuous research in learning theories and methodologies, our learning specialists can help address your key priorities.
Provide consultancy to determine your learning needs

Design optimal learning strategy and learning environment

Develop standards-compliant learning content

Implement best-fit learning management systems and collaborative applications

Deploy and manage content

Support post-deployment requirements

Our strategically customised services include Learning Solutions, eLearning, mLearning, Gamification, ePublising and Learning Technologies.