Lecture Capture Solution
With Echo360, we offer an unprecedented learning management system which combines industry-leading video with engagement technology and analytics to measurably improve student success.
Video - Record and deliver education's highest quality video in an instructor-friendly platform

Engagement - Make learning active before, during and after class with engagement and peer-to-peer learning tools

Analytics - Improve learning outcomes and intervene early with insight into student learning behaviours

Lecture Capture - Record lectures to give students on-demand access to their studies and support varied learning styles in a diverse student body

Flipped Classroom - Share information before and after class allowing more live interaction and discussion during class, increasing students' overall understanding of course material

Echo360 supports Canvas users with advanced analytics that provide instructors access to real-time LMS data correlated with learning behaviour insights to produce a highly clarified picture of student learning. The intuitive combined data results in increased student success without any increase in burden on instructors. Built upon the Canvas Data framework, everything is automated and continually updated.

Virtual Learning Platform (VLE/LMS)
Canvas is the 21st-century LMS. Flexible, customizable, grows with your institution, moulds to your needs; adaptability is in its DNA.
It is a new-age learning management system that enables easy integration of content, tools and services required by teachers and wanted by students through open and usable cloud–based technologies. Being customisable and adaptable to specifications more than any other LMS, makes Canvas a sure choice for campus-wide adoption.
Openness: Canvas has open APIs and security audits along with its open feature discussions making it a very transparent open source software.

Customisability: It provides an extensive, open API making it easy for third-party apps to plug right into Canvas, pull from its data, and push data back in.

Pedagogical Flexibility: Canvas has built a whole app center just to make it even easier for institutions and instructors to experiment and adapt new technologies into their courses. Browse through loads of LTI apps and install them in a single click. No IT support necessary.

Support: Canvas has a diligent team of in-house experts that take the support burden off your hands, ensuring the speediest, most frictionless interactions.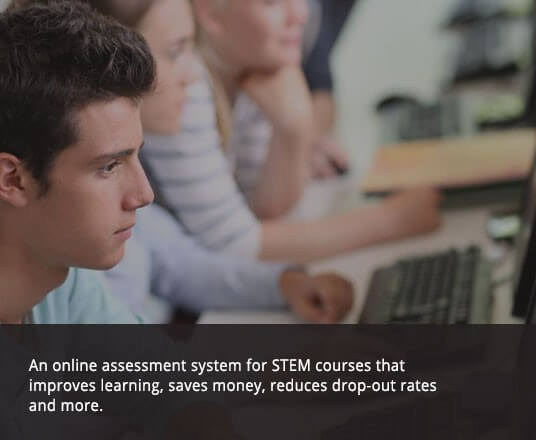 Digital Assessment Solutions
Through Maple T.A, a state-of-the-art online assessment system designed for STEM courses, institutions worldwide have accomplished greater level of conceptual grasp in the students leading to increased passing rates and decreased grading budgets.

From augmenting a standard course management system to providing automated assessment for a custom-built MOOC, Maple T.A. can be integrated into all your online offerings.

With its unique features like Adaptive Testing, Flexible Assignments and Free Response Questions the assessment process both from the student and instructor's perspective gains the much-needed clarity.