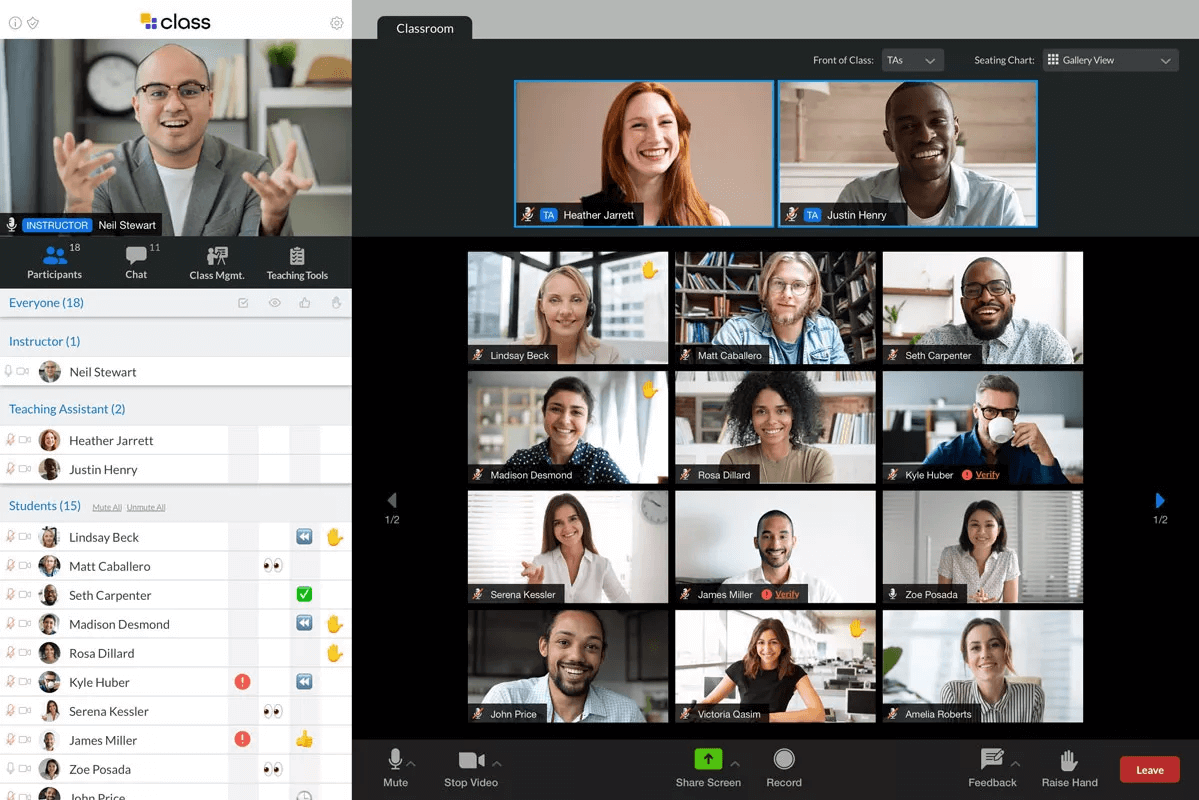 Class
Improve Training & Collaboration

Corporations are using Class to empower and train managers and employees in a virtual classroom setting - without leaving Zoom.

Learning & Development
Provide an interactive environment for employee learning and development initiatives.
Project Based Work
Collaborate on cross-functional projects in an immersive work experience.
Customer Onboarding & Training
Engage clients throughout the customer lifecycle with interactive training tools.